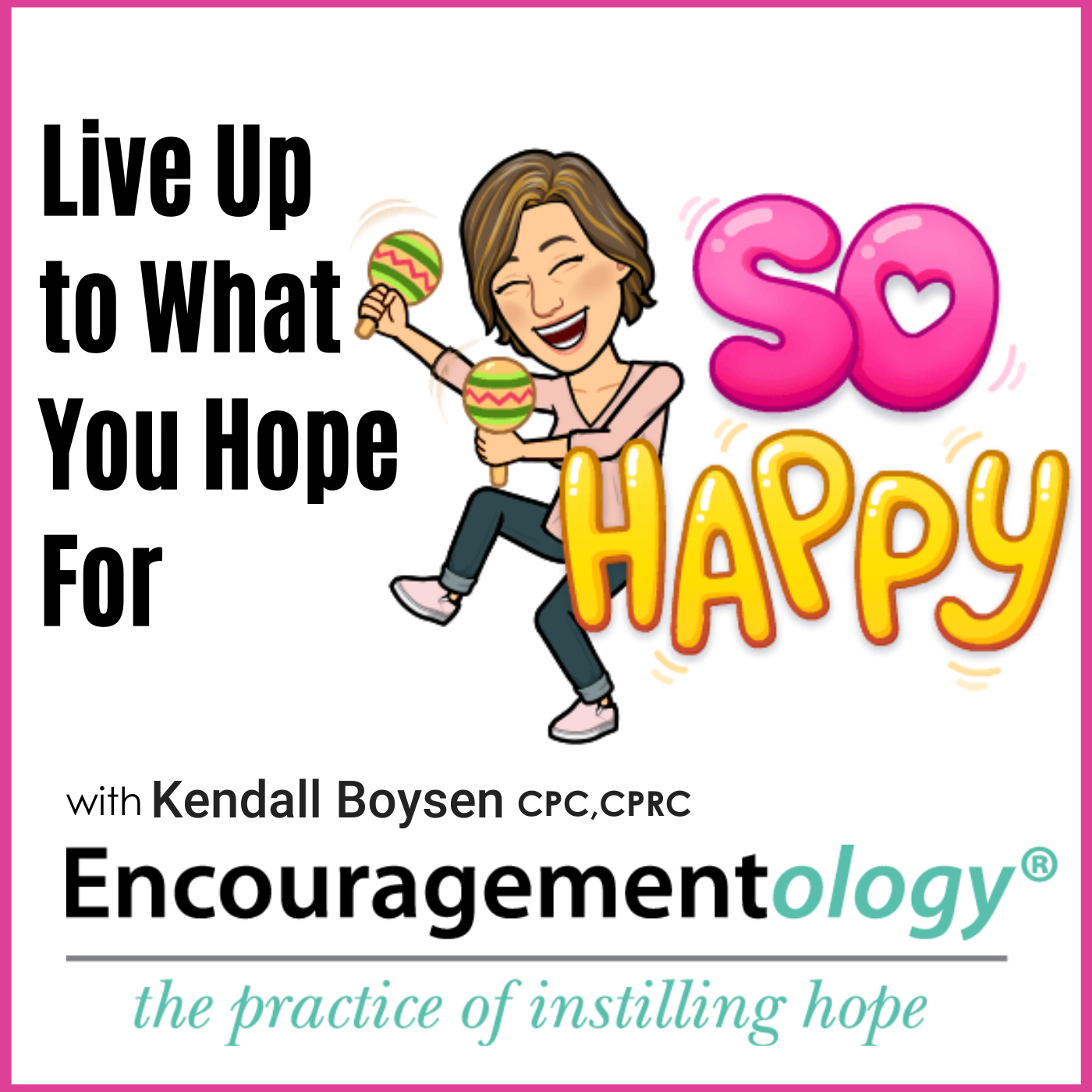 I read this quote the other day and it really struck a chord; "The very least you can do in your life is to figure out what you hope for. And the most you can do is live inside that hope."-Barbara Kingsolver. We definitely need to explore this topic because I would wager that a lot of what we do was inspired, instilled, or insisted upon by others or what we believe society expects from us. But what do we hope for? How much time have you spent trying to figure that out? It's easy to get on the escalator of life and just follow it to where it leads. Sometimes it's going up, sometimes it's going down, and sometimes it's just a straight shot faster than what it would be if left to our own pace. Let's step off and take a breather to explore the idea "all that we hope for", shall we?
So after reading Barbara's quote, I thought, who is Barbara? I mean, I love inspirational messages and never really think about the source. Was it something that just popped into her head or is she walking the walk. I think that's important and a barometer that I use. I don't ever want my encouragement and the messages I put out to become a bunch of taco salad. Let me explain this reference that I use frequently for fodder, unmeaningful content. If I read or write marketing messaging and it's full of a bunch of buzz words, keywords, and SEO strategies I call it taco salad. You know when you go to an American Mexican restaurant you can order beef, lettuce, beans, cheese, and pico in about anyway on any vehicle. That's why I call it Taco Salad - it's just a different order to the same meaningless buzzwords. 
Ok, so who is Barbara and what's she slinging? Barbara Kingsolver was born in 1955 and grew up in rural Kentucky. She earned degrees in biology from DePauw University and the University of Arizona and has worked as a freelance writer and author since 1985. At various times in her adult life she has lived in England, France, and the Canary Islands, and has worked in Europe, Africa, Asia, Mexico, and South America. She spent two decades in Tucson, Arizona, before moving to southwestern Virginia where she currently resides.
Her books have been translated into more than two dozen languages, and have been adopted into the core literature curriculum in high schools and colleges throughout the nation. She has contributed to more than fifty literary anthologies, and her reviews and articles have appeared in most major U.S. newspapers and magazines. Kingsolver was named one of the most important writers of the 20th Century. In 2000 she received the National Humanities Medal, our country's highest honor for service through the arts.
She has two daughters. Her husband teaches environmental studies. Since June 2004, Barbara and her family have lived on a farm in southern Appalachia, where they raise an extensive vegetable garden and Icelandic sheep. Barbara believes her best work is accomplished through writing and being an active citizen of her own community. She is grateful for the goodwill and support of her readers.
I would say, it's safe to assume, Barbara is living the life she had hoped for.  Even without all the accolades or illustrious career, can you say you are living the life you had hoped for? I guess the place to start is, what did you or do you hope for? If you aren't on that path, why? How can you take back the roadmap to your destiny and start heading in the right direction? Sound like a plan? 
Encouragementology is the practice of instilling hope. I discovered the power of encouragement several years ago during a workshop I led for women. That ah-ha moment changed everything for me. It helped me understand the importance of emotional giving and how that can out reach physical giving. We all need to hear that someone believes in us even before we can believe in ourselves. You aren't born without insecurities and high self-esteem out of the crib. Those things are developed and nurtured in you as you grow. I developed Encouragementology as a practice so that other people could implement this idea and make an intentional effort to reach out, connect, understand, and encourage the people they encounter. 
This is where our hope and instilling hope in other intersects. It's a give-get world. You get by giving and by giving you get.
An article on livingyourbestlife.com introduces us to the road of your best life.  On this path, it's okay to want. It's natural to dream and wish. We are powerful creators, and learning to harness that power is part of creating a life worth living.
Many of us have visions of a better tomorrow. These visions consist of various futures, where we will exercise more, or find a career that we actually love, make more money, have more free time, and so forth . . . If you are reading this it is because you want more, and you suspect you are capable of more. You have hopes and dreams and you are just about ready to create the life you want.
On a deeper level, pursuing our dreams also means finding purpose and meaning in life. And it's not always clear what that is. If life feels like a grind, that is an indication that something is missing. The haunting feeling of wanting more is trying to tell us something important.
Part of the journey is to uncover what really interests us and makes us feel alive. Self-inquiry is one of several powerful methods for discovering what we really want in our lives. And it's not for the faint of heart. Discovering what we want in life also means facing what we don't want, and that process can be turbulent. But learning to live with authenticity leads to rewards that often surpass our expectations. Even simple everyday life can feel amazing when we are living with purpose.
What does it mean to live my best life? It means living up to my potential. Living up to my potential means doing "the things I hope to do someday" now instead of putting them off for some magical time in the future. Life is temporary, and I don't want to wait to feel fulfilled.
Living my dream life also means that as soon as I am living up to my potential, I continue to set the bar even higher. It's not a one-time quick fix. It is a commitment to myself and what really matters to me. Authentic living means I am always asking myself what is working and what is not, and acting accordingly.
Creating the life I want requires a commitment to personal growth. I must be willing to change, to grow, and to do what it takes to live my best life.
Living my best life also means living a balanced life. Balance is a key part of healthy living. By managing time and energy wisely, I nurture all aspects of myself, my body, my mind, and my spirit.
So what does it take to live my best life?
Strength. Being my best self often means doing things that are difficult and challenging. It is much easier to sit on a couch than to run a marathon. Breaking bad habits and creating good habits takes discipline and strength of character.
We can build strength of character by challenging ourselves and doing things that other people might consider difficult. We can then use that strength to make more positive changes in our lives.
Doing things that are challenging but ultimately rewarding eventually becomes a habit! After years of taking the road less traveled and pushing my boundaries, I feel stronger and more grounded than I ever have in life.  I'm not easily rattled by small everyday hassles, other people's moods, or even my own emotions. The effect is subtle yet profound.
Courage. It takes courage to create the life I desire. As I explore and honor what I ultimately want for myself, I find that means breaking some old habits and making life changes. Those changes may include walking away from friendships and other relationships that no longer support my growth and my goals.
Friends and family may resist some of these changes. Often times the people that don't support me are the same ones that make little effort in their own lives, so they would prefer that others remain stuck along with them. It takes courage and strength of character to not care what people think and to create the life I want even if others are judging my actions. I've done some bold things over the last few years to create a life that feels amazing. Read my story here.
Self  Respect. Living my best life begins with appreciating the fact that I am alive. Realizing that life is a gift and every single day is a blessing is the foundation on which I build the life I desire. Appreciating life means respecting myself and my body.
My body is my vehicle for this journey. When I give it the fuel and maintenance that it needs, it will perform at its best and take me everywhere I want to go. Making the right food and lifestyle choices and creating healthy habits is part of living my dream life. I want to have lots of energy every day to enjoy life and achieve my goals. Check out these healthy recipes and smoothie ideas.
Choosing actions that nurture self-respect also builds confidence, and confidence is vital to achieving my goals.
Organization. Being the best I can be also takes some organization. Setting goals and living a balanced life is much easier when I take the time to plan things out and write them down. From daily to-do lists to 5-year plans, getting organized has a magical impact on our ability to achieve our goals.
CHALLENGE: Look within to shine a light on your hopes and dreams. The more you uncover and embrace the brighter the illumination. This light will lead you to live your best life.
I Know YOU Can Do It 
Resources:
Barbara Kingsolver
Dr. Neel Burton writes on this for Psychology Today.
Cosmic Vine; What Do You Hope To Achieve With Your Life?
Happonomy.com
livingyourbestlife.com